Welcome to Walters Puppy Place
Breeder of Miniature Goldendoodle Puppies
Walters Puppy Place is a solely owned and operated business, offering happy and healthy Miniature Goldendoodle puppies since 2006. We offer a personal touch to breeding and raising our puppies, ensuring that every customer feels like a part of our family. If you have any questions or concerns, we are just a phone call, text, or email away.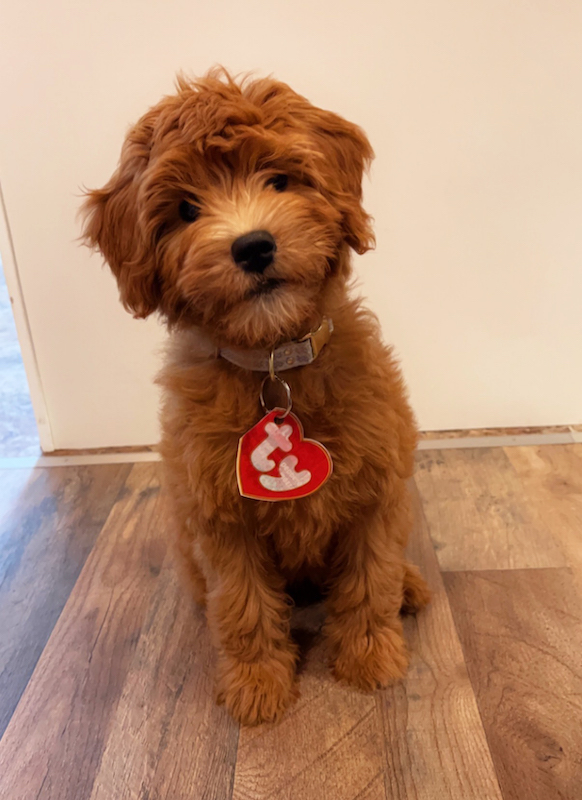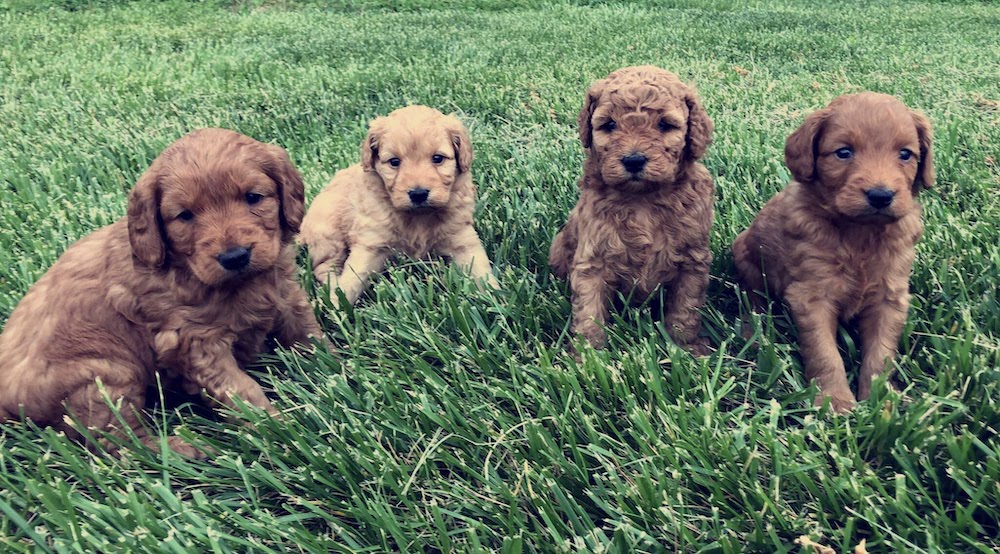 Our Miniature Goldendoodles are an exceptional hybrid breed, resulting from a purebred Golden Retriever and a miniature poodle cross. At maturity, they typically average 25 lbs. with some smaller and some larger.
Our mini puppies embody the best characteristics of their parent breeds, including the amiable temperament of the Golden Retriever and the intelligence and low-shedding coat of the miniature poodle, making them ideal allergy-friendly pets. While our puppies are generally low shedding, some shedding may occur when the puppy coat transitions into the adult coat. They come in a variety of attractive colors, ranging from white (English Cream) to dark red, and their coats are usually shaggy/wavy or curly. Our female, Paislee, has abstract pups.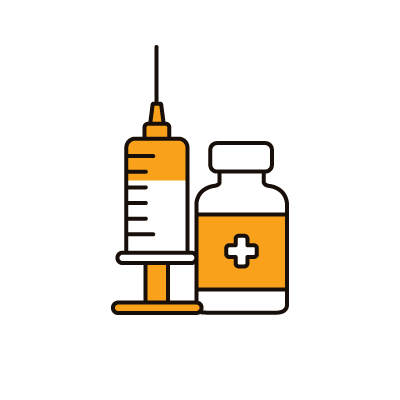 Health Guarantee & Vaccinations
All our puppies are guaranteed for two years against any life-threatening genetic defects, with a contract signed by all parties and filed onsite. Our puppies are wormed at weeks 4, 5, and 6 and receive their first puppy vaccine at 6 weeks. Before leaving our possession, each puppy undergoes a veterinary check to ensure their health. If any issues are detected, assist you in moving your deposit to another litter, if you choose to do so.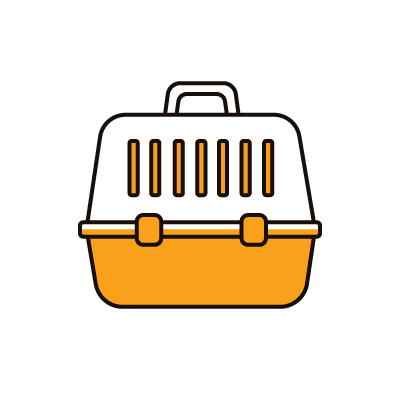 Puppy Availability & Shipping
Our puppies are generally ready for pick-up at 8 weeks of age. We offer ground shipping or flying through our "puppy nanny" with varying charges based on the destination.  If you are unable to take possession of your puppy within 10 days of the scheduled pick-up date, we can board your puppy for a fee of $50 per week, including any necessary vaccines during this time.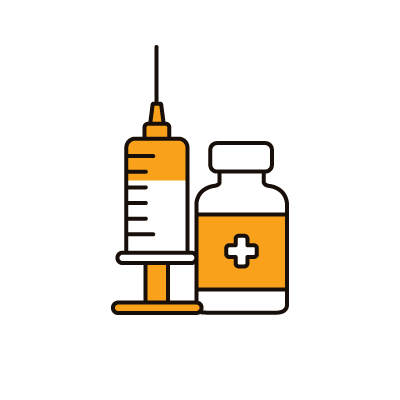 Spaying/Neutering & Breeding
Pups are required to be spayed/neutered at around 6 months of age or as recommended by their veterinarian. If you wish to breed for one litter, a breeding fee of $750 will be added to the purchase price, followed by spaying/neutering. If you wish to purchase a puppy for the purpose of breeding multiple litters, the cost is double the pet price.
Our puppies have found loving homes all across the country. Take a look at the map below to see where our Mini Goldendoodle puppies have been placed and join our community of happy puppy owners!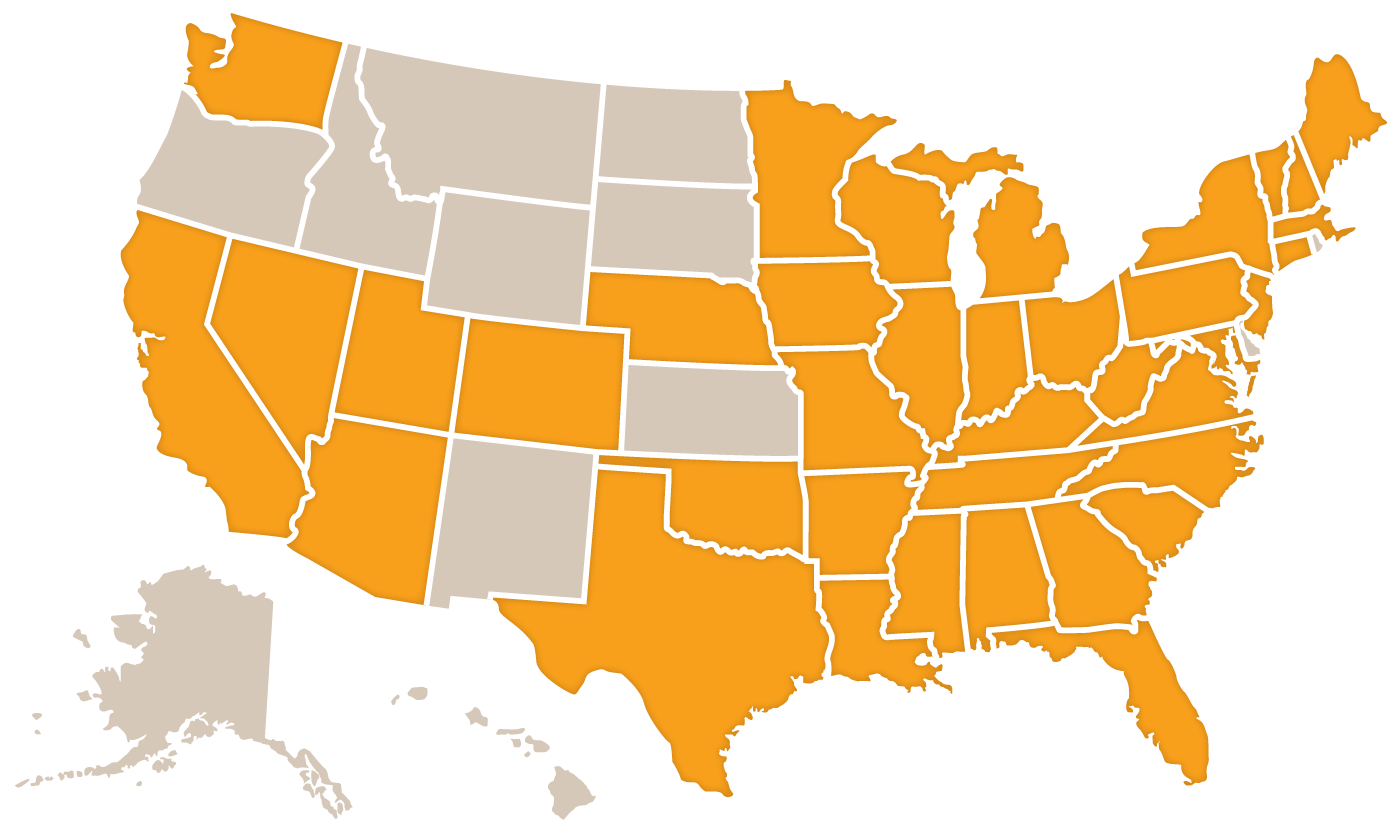 We welcomed two of the most perfect mini golden doodles into our family a month ago. They have been more wonderful than we could have ever imagined. They are the sweetest and smartest puppies ever! I highly recommend Cheryl at Walters Mini Golden Doodles if you are looking for the perfect addition to your family!
– Sprick Family
I had a great experience getting my puppy in 2020 from Walters. The team would send me weekly updates and provided the 1st round of vaccines for us. I would recommend using this breeder and would purchase another puppy from them again! This is Benny, whose parents were Mars and Bella. He just turned 2 in April and weighs 37lbs. He was the biggest in his litter 🙂
– Kelly Family
Our experience in purchasing a mini goldendoodle from Cheryl Walters was excellent. I would highly recommend her services. We had the opportunity to bring our precious little puppy home on 09.24.22. Teddi Belle is such a joy to have and our family is blessed to add her to our addition.
– Robertson Family
We got our F2b Mini Golden Doodle, Kirby, from Cheryl in November 2017.  First, and all subsequent vet check-ups were excellent.  Our niece has also purchased a Mini Goldendoodle from Walters and is experiencing similar enjoyment.  I would recommend this breeder to anyone who asks me. 
– Clancy Family
Cheryl is very responsive and truly is passionate about what she does! Do not hesitate to consider Walters Mini Golden doodles as your breeder.
– Marlow Family
We Look Forward to Helping You
Make Your Family Complete
Thank you for considering us as your puppy provider. We are here to help make your forever home complete with a happy and healthy Miniature Goldendoodle puppy.