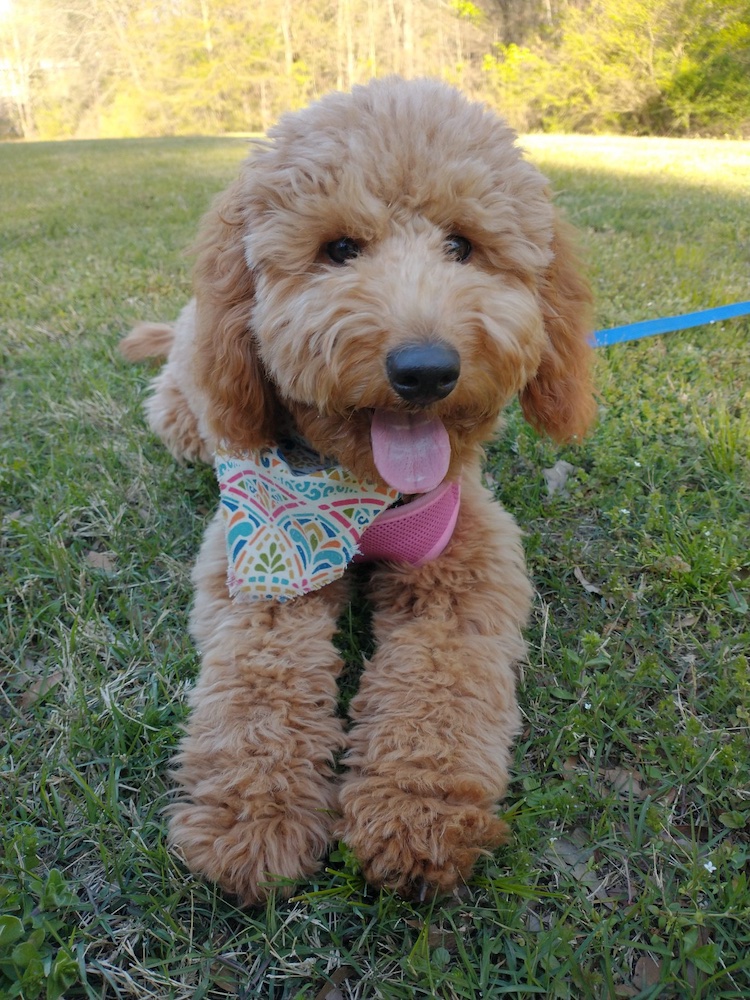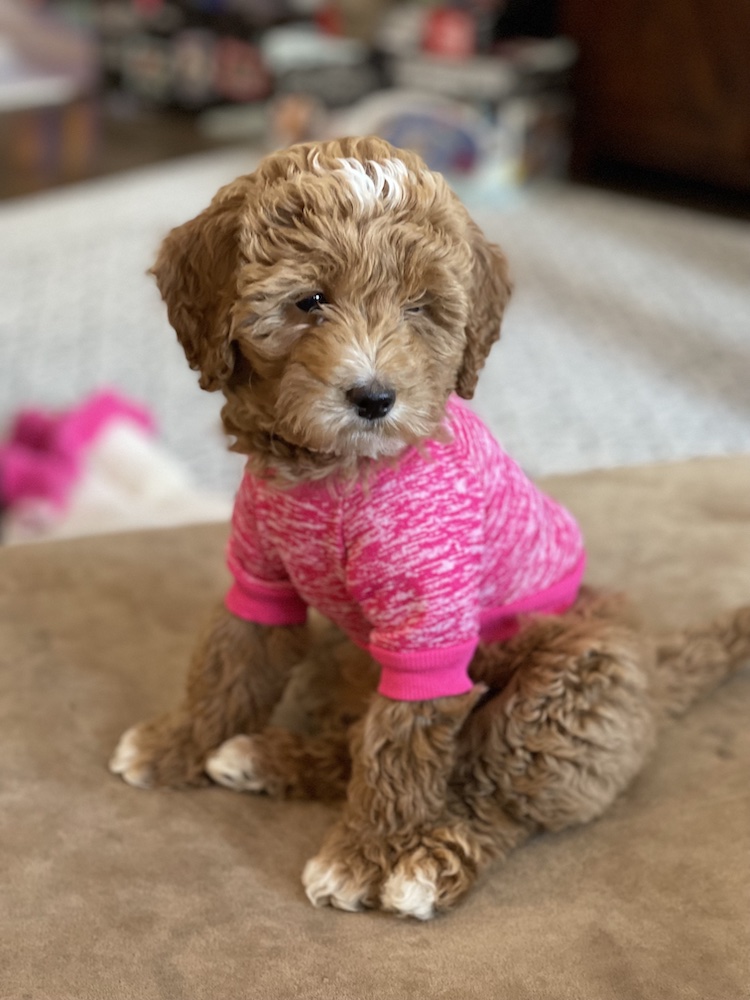 Happy and Healthy Miniature Goldendoodle Puppies!
Cheryl Walters founded Walters Puppy Place in 2006 in western Kentucky. Walters Puppy Place has evolved as a family business. Today, Cheryl's son, Eric Williams, and granddaughter, Neely Smith, are also breeders with the company.
Our top priority is to make sure every one of our customers is satisfied and feels like part of the family. We are just a phone call, text, or email away to answer any questions or concerns you may have.
Each of puppies bred by Walters Puppy Place is kept up to date on their vaccinations and worming, and they all receive a thorough check-up from a vet before joining their forever home. Our puppies eat Victor Classic High-Pro Plus dog food and drink non-chlorinated water, and we recommend using bottled water for a few weeks to avoid any tummy upset
We sell Miniature Goldendoodle puppies to families nationwide. We work with a "puppy nanny" to ensure your new furry friend arrives safe and sound, either by air or car if you can't make it to pick them up in LaCenter, Kentucky.
We invite you to check out our current litters to find the perfect puppy for you and your family. If you see a pup that catches your eye, don't hesitate to reach out to Walters Puppy Place for additional photos or information. We are happy to schedule a visit to the kennel lobby to meet with your potential new companion. Please note for the health and safety our pups, visitors are not permitted in the whelping facilities. Our goal is to ensure that every one of our puppies goes to their forever home healthy and protected from potential viruses and diseases.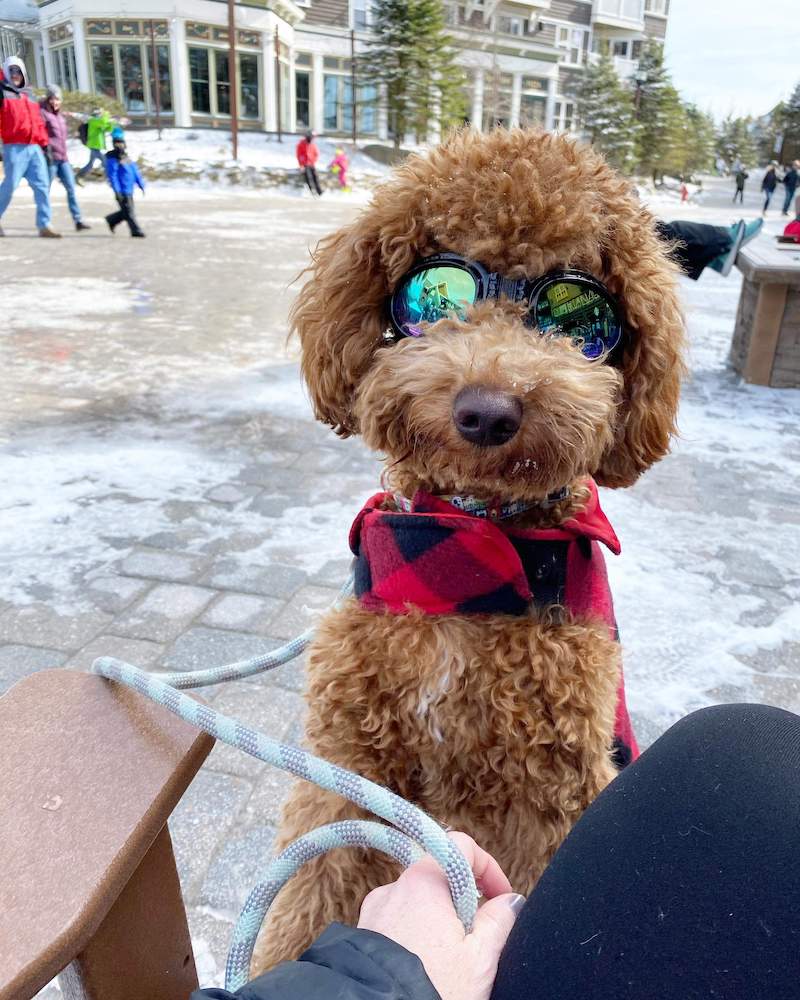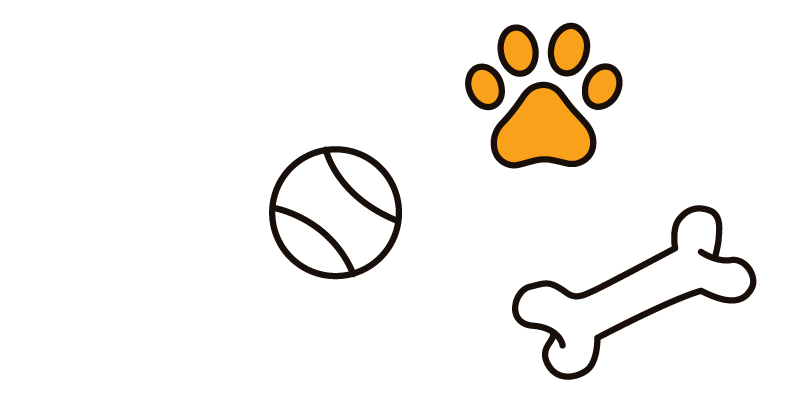 Meet Walters Puppy Place Happy Alumni
We are thrilled to showcase a photo gallery of our beloved Mini Goldendoodle puppies, now grown up and thriving in their loving homes. It brings us great joy to see our furry friends living happy and healthy lives with their new families. We have received numerous heartwarming photos from our adopted families, and we are eager to share them with you. As you browse through the gallery, you will witness the love and care our puppies have received, as well as the unique personalities they have developed. It is a true pleasure for us to keep in touch with our previous adoptive families and to see the impact our puppies have had on their lives.
We hope you enjoy our photo gallery as much as we do!
We Look Forward to Helping You
Make Your Family Complete
Thank you for considering us as your puppy provider. We are here to help make your forever home complete with a happy and healthy Miniature Goldendoodle puppy.